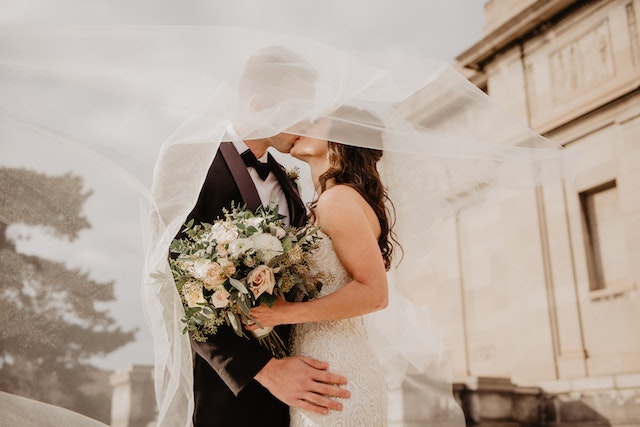 A pre-wedding photo shoot is an excellent way to capture a couple's excitement and love before they tie the knot. Choosing the perfect outfits for this memorable event can be difficult, especially with many options.
But don't worry; we've compiled a list of tips and suggestions to help you look your best for your pre-wedding photo shoot.
Choosing what to wear for your pre-wedding photoshoot can be difficult. Much thought goes into this, from matching outfits to themes that reflect the couple's personalities.
Your pre-wedding photoshoot can be anything from glam to casual; it's those adorable moments during the shoot that will keep you entertained. If you ask us, we advise you to wear outfits that make you feel and look good.
At the same time, we can't express how important these pre-wedding photoshoot outfits are. Take a look at these dreamy images to understand what we mean.
Put on Something Flowy
Allow your heartbeats to be reflected in your dress. Choose an outfit that will flow in the wind for your outdoor photoshoot. Be the lead in your own love saga, just like in the movies you grew up watching.
It is so simple to manage on a pre-wedding photoshoot and versatile that you can't go wrong with any creative poses.
Wear It For The Location
Before you spend money on the dress, sit down and decide on a location for the pre-wedding photoshoot. What you wear for your pre-wedding photoshoot should be determined solely by the location, backdrop, and setting.
Bright color outfits, for example, work well in urban settings, whereas a dreamy setting like this sticks to classy.
When in doubt, go for classy.
Even if you have two or three locations in mind for pre-wedding photoshoots, they will only happen once in a lifetime. They will remain motionless for the next 30 to 40 years.
When in doubt, choose the most elegant and timeless outfits for your special pre-wedding photoshoots.
Reflect Your Personality and Style
Choose outfits that reflect your personal style and make you feel comfortable. Be true to yourself and let your individuality shine through. If you're a laid-back couple, choose casual clothing showcasing your relaxed nature.
If you prefer a more elegant look, consider more formal attire. Remember, the photos should be an authentic representation of who you are as a couple.
Coordinate, But Don't Overdo It
While having a cohesive look is essential, avoid overly matching outfits. Instead, select complementary colors and patterns that work well together.
For example, if one of you is wearing a patterned dress, the other could wear a solid color matching the pattern's tone. This creates a balanced and visually appealing look.
Keep the Location in Mind
Consider the location of your photo shoot and choose outfits that will complement the surroundings. If you're taking photos on the beach, for example, opt for lighter fabrics and colors that blend well with the natural landscape.
If you're in an urban setting, choose bolder colors and patterns that contrast with the cityscape.
Dress for the Season
Take into account the time of year when selecting your outfits. For warmer months, opt for breathable fabrics and lighter colors.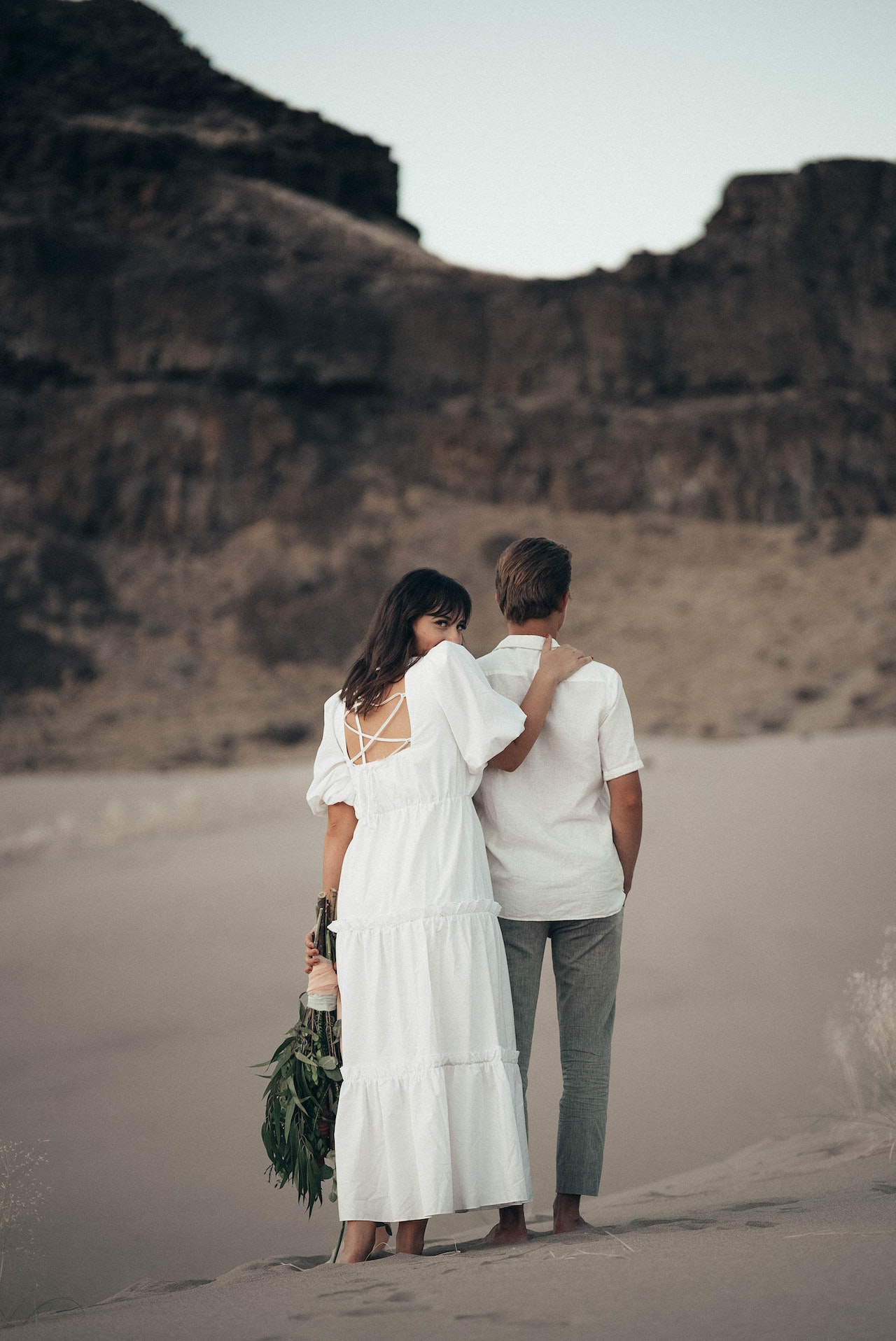 For colder months, choose thicker materials and layer up to stay warm while still looking stylish.
Add a Pop of Color
Incorporating a bold color or pattern can make your photos stand out. Choose one statement piece for each of you, such as a brightly colored dress or a patterned shirt.
This will add visual interest without overpowering the image.
Accessorize Wisely
Accessories can help complete your look, but be careful not to overdo it. Simple, elegant pieces can add a touch of sophistication to your outfits.
However, avoid anything too flashy, as it can distract you and your partner from the main focus.
Consider a Theme
If you have a specific theme in mind for your wedding, why not incorporate it into your pre-wedding photo shoot? This can add a unique and personal touch to your photos.
For example, if you're planning a vintage wedding, consider wearing clothing from the same era for your photo shoot.
Plan Ahead and Communicate
Discuss your outfit choices with your partner and photographer well in advance. This will give you time to make any necessary adjustments and ensure that everyone is on the same page.
Your photographer may also have some valuable input on what will photograph well.
Match Your Clothes
You must coordinate your outfits with your partner's outfit and the outdoor location and backdrop. 
Your pre-wedding photoshoot outfits may be perfect for the location, but they must coordinate with your partner's. Choose outfits that complement both your own and your partner's style.
Stay Comfortable
If you want to keep your pre-wedding photoshoot casual, go for it. Choose clothing that allows you to move freely. Don't worry about sucking your stomach or covering your arms during the pre-wedding photoshoot.
In short, dress as you would for a nice dinner date and enjoy the feeling. They are unquestionably the best option for summer!
Experiment with Colors
Remember the backdrop from your pre-wedding photoshoot location and add a pop of color to your outfit. There is no better show-stopping idea than this one! Choose colors that complement your partner's outfit and the backdrop.
A deep red paired with black and lush green, or a classic black and white with pops of color in the background, will never go out of style.
A Gown Can Never Go Wrong
A bright and vibrant color maxi with ideal lighting for your pre-wedding photoshoot. They are traditional and elegant, and they never go out of style.
They are flowy, and you can twirl and add motion to your picture, which will always bring back memories. They're also a lot of fun and comfortable to wear.
Choose Royal
Vintage and royal are classics. Choose an elegant, royal, and timeless theme when you can create a lifelong memory. It's difficult to dress this way in our everyday lives while being in love.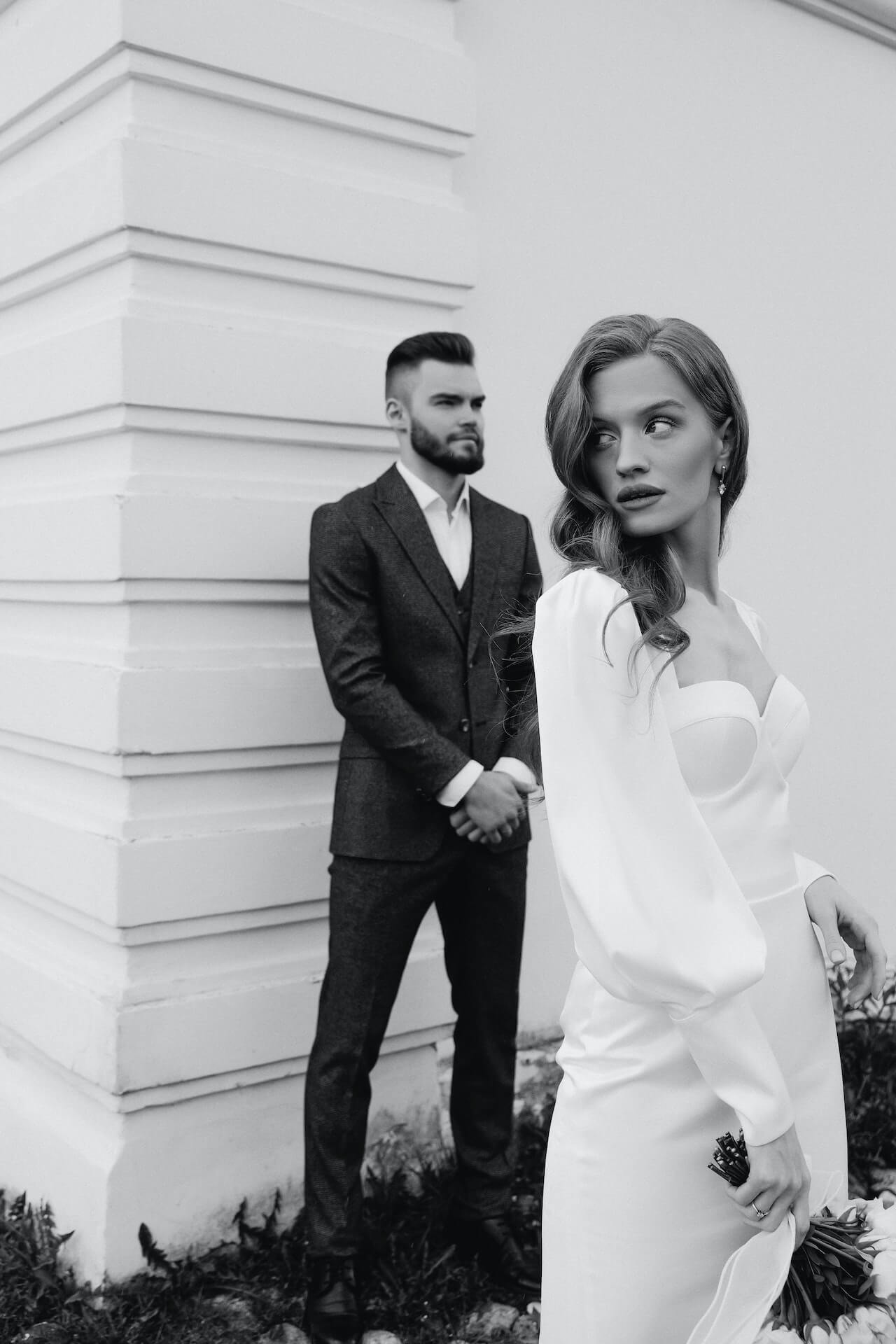 Take advantage of this pre-wedding photoshoot opportunity to show off your royal side.
Know Your Location
If you're like most couples and get nervous when people stare at you when you're most comfortable with your partner, choose a location far away from the crowd for your pre-wedding photoshoot. For example, a beach house, a private beach, or a farmhouse.
Choose outfits that will help you play your part in the outdoor setting.
Choose The Retro
Choose retro if you and your partner enjoy dressing up and want to try out different styles for your pre-wedding photoshoot. It's eccentric and will be the most memorable experience of your life. 
Change up your regular outfit and put in a little effort for a fun memory to tell your grandchildren.
Show Off Your Casuals
You can recreate the first place you met, the first date you went on, or the first location you shared a moment in the most casual attire possible for your pre-wedding photoshoot, or add a twist to it.
Go ahead and try the casual look, depending on the theme!
A Match Made in Heaven
Yes, wearing matching outfits for your pre-wedding photoshoot is cliche, but who else can be more relaxed and playful around than your partner? It will continue to be your favorite cliche.
Wear matching denim shirts, pants, or both, but show off your style to avoid looking like twins.
Implement elegant colors
Another way to coordinate your pre-wedding photoshoot outfits is to choose complementary colors for both of you. It will give the frames a classic and rich look.
Stay away from stripes and checks
Stripes and checks can be distracting during a pre-wedding photoshoot and can also be detrimental to your body shape. As a result, it is best to avoid them entirely. 
Choose solids and colors that complement one another.
Go All In On Traditional
Create a sneak peek into your pre-wedding photoshoot moments that you'd most likely expect in the future, such as the wedding you're planning in a few months.
It can add more lifestyle-looking shots to your soon-to-be (but not quite) wedding gown with a dash of playfulness.
Stick to solids.
Solids in similar tones add a lot of depth to your pre-wedding photoshoot. Choose solid colors that you can pull off in a variety of shades.
Choose Classic Colors
Remember that these photos from your pre-wedding photoshoot will be around for another 30 years, and you don't want to look out of date at the same time.
Choose classic colors that complement each other while making you stand out against the backdrop. A good grey and yellow color combination is a timeless color combination that will make your image timeless.
The Traditional Black and White
There will never be a time when the classic black-and-white combination will be out of style. A good indoor color palette for your pre-wedding photoshoot will work wonders with black-and-white photography. You will be eternally grateful for this combination!
Pure Whites
Wear a pretty white shirt/top and blue denim for your pre-wedding photoshoot. They will complement your laid-back style and your optimistic outlook on life. You can play an activity or pass messages like these to add more stories to the picture.
Display your personal style.
Choose pre-wedding photoshoot dresses that you'd be comfortable wearing on a casual date. To recreate a memory, wear the one you wore on your first date. Your pre-wedding photoshoot is about telling your story, so tell it how you want!
Add theatre and drama to it to take it to the next level.
Conclusion
Selecting the perfect outfits for your pre-wedding photoshoot may seem overwhelming, but following these tips can create a stunning visual story that captures your unique love story. Remember to be true to yourself, choose complementary outfits, and consider the location, season, and theme to ensure your photos will represent your relationship beautifully.